g l o b · a l
relating to the whole world; worldwide
n e c · t a r 
(in Greek and Roman mythology) the drink of the gods
The term Nectar is thought to be the food of the Greek and Roman gods. For centuries, English speakers have used Nectar while referring to an especially delicious drink with an extremely pleasant taste or smell.
To the ancient Greeks and Romans, however, the powers of Nectar far exceeded those of any earthly delight.
The Nectar of the gods was a drink with magical properties, with an ability to heal humans of any illnesses while bestowing upon them the gift of immortality like the gods themselves.
While we can't promise immortality, we can promise to uphold the highest standards of beauty in our products and on your skin. Our core mission as a company is to bring natural, effective, globally-inspired products to the forefront of the beauty industry. Products you can feel good about because what goes on your skin goes into your body.
Our inspiration comes from the varied and beautiful cultures of the world and their own unique beauty standards used for generations. Each of our products is inspired by a different culture, allowing us to embrace diversity through international beauty.  
We let time be our researcher, only providing the best of ancient products used for centuries with a proven track record of efficacy. We pride ourselves on the cleanliness of our products, using minimal ingredients for maximum results. 
All of our products are free of parabens, sulfates, and phthalates.
Our products are completely cruelty-free and are never tested on animals.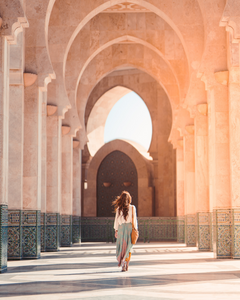 Clean Ingredients
We strive to make ethical choices for our company, consumers and planet - from ingredient sourcing and processing, all the way through manufacturing. Our products are made of 100% clean ingredients packaged in sustainable materials whenever possible. Our core belief in each product we develop is to avoid harsh chemicals but rather rely on the beautiful benefits of the natural world, as has been done by our ancestors for so many generations before us. Our company is made up of a diverse group of passionate individuals, each from different backgrounds and cultures. We share the knowledge of our grandmothers with the world in an effort to reignite the power of nature in the search for ethereal beauty.
Clean Conscience
All of our products are cruelty free and are never tested on animals. We believe that doing good comes from doing better. The efficacy of our products comes from generations of use throughout history, with proven results. We believe everything we need is provided to us by Mother Earth and we strive to maintain the natural ideals of our ancestors while respecting the planet.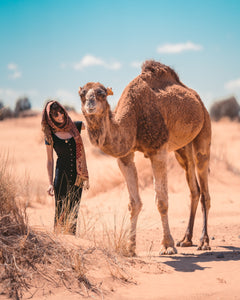 100% Natural
All of our products are made using natural ingredients that have proven their efficacy through generations of use
Paraben Free
All of our products are completely free of parabens, sulfates, and phthalates - none of the nasty stuff we don't want on our skin or yours
Vegan
Our products are never tested on animals and contain no animal byproducts
READ MORE
FROM THE BLOG
Who doesn't want silky smooth skin? The secret may be hiding in your pantry! We've always known olive oil as...
Read more